Sunday January 16, 2022
Washington News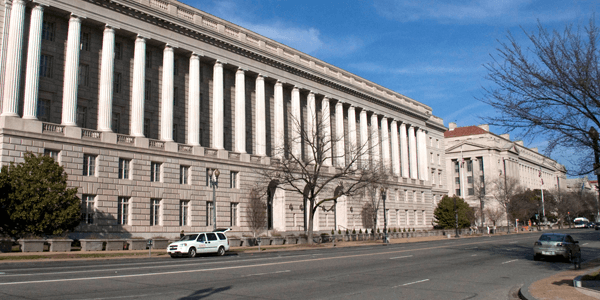 Earned Income Tax Credit Awareness Day
January 29, 2021 was Earned Income Tax Credit (EITC) Awareness Day. IRS Commissioner Chuck Rettig stated, "This year marks the 15th annual EITC Awareness Day. For more than 45 years, this tax credit has been helping hard–working Americans and their families. We want to thank our partners around the country who help us reach out to those low- and moderate-income people who may qualify and not even know about it."

The IRS will start accepting 2020 tax returns for processing on February 12, 2021. Taxpayers may use the IRS Free File or other software to file. Current tax filings will be held until processing opens in February. The IRS reminds taxpayers that electronic filing will be the primary way to obtain a rapid refund.

A favorable benefit for taxpayers seeking to claim the EITC is a new lookback rule. The Tax Relief Act of 2020 permits individuals to use their 2019 income rather than their 2020 income to determine their EITC. Because millions of Americans were unemployed during 2020, many individuals had higher 2019 income and will qualify for a larger tax credit.

The Economic Impact Payments (EIPs) are not taxable and are not counted as income. Individuals who qualified for an EIP but did not receive it may claim a Recovery Rebate Credit on their 2020 return.

The EITC is an excellent benefit for low to moderate–income workers. If the credit exceeds the amount of your income tax, the IRS will refund the difference. While millions claim the credit each year, the IRS estimates that up to 20% of those qualified are not claiming the credit.

If you are not certain you qualify, you can use the EITC Assistant tool on IRS.gov/EITC. This tool is available in English and Spanish. You will need to enter your estimated income and family information to determine eligibility.

Over 25 million taxpayers received $62 billion in EITC payments last year. The average EITC was $2,461 per return. The maximum 2020 EITC for a family with three children is $6,660.

Refunds will be of great interest to individuals who qualify for the EITC. If you claim an EITC or Additional Child Tax Credit (ACTC), the IRS is required to hold refunds until mid-February. The "Where's My Refund?" Tool on IRS.gov will be updated by February 22, 2021. The IRS anticipates that most of the EITC or ACTC refunds will be distributed during March.

In recent years, a large number of individuals have failed to file for EITC. These may include taxpayers without children, members of the Armed Forces, Native Americans and individuals with non–traditional families, declining incomes or limited English language skills.

The EITC is claimed on your tax return. Even if you are below the normal filing limits, you should use IRS Free File on IRS.gov to claim your EITC. You may also find help at the Volunteer Income Tax Assistance (VITA) or Tax Counseling for the Elderly (TCE) sites. Finally, a tax professional may also prepare your return and submit your request for EITC.


Published February 5, 2021
Previous Articles
Tax Filing Tips for Returns in a COVID Year
IRS Tax Filing Season Starts February 12
IRS Distributes 100 Million Economic Impact Payments
IRS FAQ on Economic Impact Payments