Sunday January 16, 2022
Washington News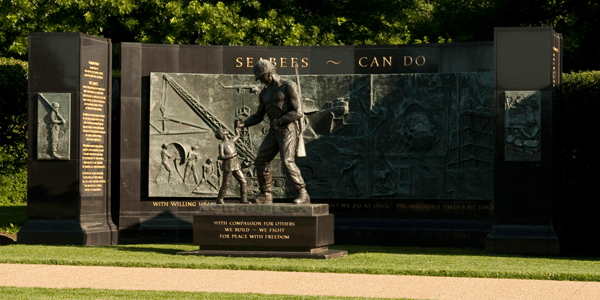 Tax Filing Tips for Returns in a COVID Year
In IR-2021-18, the Internal Revenue Service (IRS) offered tips for filing 2020 tax returns. With the tax season now moving into high gear, these are helpful reminders and suggestions for all taxpayers.
The tax filing process requires good records. These may be assembled through an electronic system or a paper file. It also is important to understand tax rules that apply during the COVID pandemic. During the past year, millions of taxpayers worked from home, received unemployment insurance and obtained gig economy jobs.
Assembled Records — Records for preparing taxes will include all Forms W-2, Wage and Tax Statement, Form 1099-MISC, Miscellaneous Income, Form 1099-INT, Interest Income, Form 1099-G, Certain Government Payments, Form 1095, Health Insurance Marketplace Statement and any Forms 1099-R due to annuity or retirement distributions.
Earned Income Tax Credit (EITC) — The EITC benefits employees with low-to-moderate income. With the COVID-19 shutdowns reducing 2020 income, most individuals will need to use 2019 earned income to calculate EITC. IRS Publication 596, Earned Income Credit will provide more assistance. There is also an EITC Assistant on IRS.gov that helps determine whether you qualify for the EITC.
Unemployment Compensation — With massive unemployment due to the shutdowns in many states throughout 2020, there are many individuals who received unemployment compensation for the first time. Unemployment compensation is taxable and should be reported on your return. Because most taxpayers do not make estimated tax payments on their unemployment insurance, there may be additional tax payable. IRS Publication 525, Taxable and Nontaxable Income or the IRS.gov Tax Topic, 418, Unemployment Compensation may be helpful.
Taxable Interest — Taxpayers who received interest payments from a financial institution or from the IRS on a 2019 tax refund, you will receive Form 1099-INT. This will be taxable on the tax return.
Home Office Deduction — The home office deduction is available to many self-employed taxpayers, independent contractors and individuals who have gig economy positions. However, the Tax Cuts and Jobs Act suspended the business-use-of-home deduction for employees who receive a paycheck or W-2 exclusively from an employer. Because over 100 million employees have been working from home during the COVID-19 pandemic, this provision will impact many individuals.
Gig Economy Jobs — With massive unemployment during 2020, many workers decided to join the gig economy. Most of these gig-economy workers are not on salary and their employer does not withhold taxes. Because these individuals generally have not made quarterly estimated tax payments, they may be required to pay taxes when they file their returns.
Charitable Deduction for Nonitemizers — The CARES Act created a limited deduction on 2020 federal tax returns for charitable giving. The $300 per tax return (whether single or joint) deduction for cash contributions is available for individuals who do not itemize deductions. Because over 90% of taxpayers take the standard deduction, this $300 charitable above-the-line deduction will benefit millions of individuals. Information on this deduction is available in Publication 526, Charitable Contributions.
Direct Deposit — When you file your return, the best and most rapid refund option to choose is direct deposit. With direct deposit, your tax refund will be electronically deposited in your bank or other financial account. Over 80% of taxpayers use direct deposit. This same electronic fund transfer system is used by the federal government for 98% of Social Security and Veterans Affairs benefits.
Published January 29, 2021
Previous Articles
IRS Tax Filing Season Starts February 12
IRS Distributes 100 Million Economic Impact Payments
IRS FAQ on Economic Impact Payments